The retreat is mastered by Hari Deva with Gabriela David as chief monitor
ORGANISATIONAL INFORMATION
When:12th of October until 3pm on 15th .Registration Thursday 2 pm. Introduction is at 3 pm .
Venue: Sweden,To be decided.
Price: 3900 SEK full days all incl. The food served is vegeterian.
Language: English in lectures, translation possible. In the dyads (sittings) swedish, english etc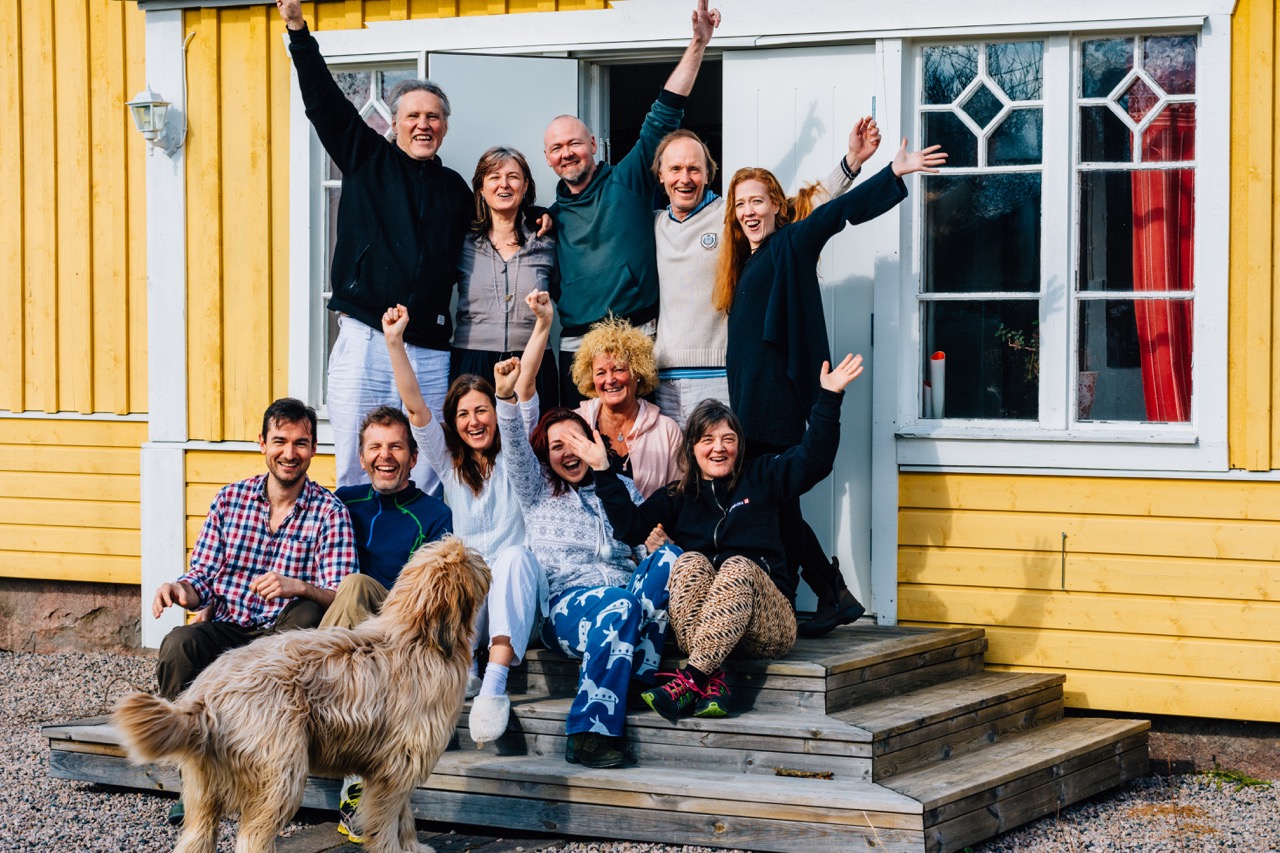 Participants from Easter EI 2016
WHO IS IT SUITABLE FOR?
For anyone who is interested in self inquiry - to Awake to the truth of who and what you are .
The requirements are:
That you are not suffering from or have a history of mental disorders.
That you are not on medication for mental disorders.
If you suffer from medical problems that can be of a hindrance so make sure to communicate to us as you sign up.
"Wisdom tell me I am nothing. Love tell me I am everything. Between these two my life flows."
Nisargadatta Maharaji
WELCOME ! Sign up below or Read more of Enlightenment Intensive